There are essentially three different types of online digital marketing: White Hat techniques and Black Hat techniques along with a third type, grey hat techniques (which tread the middle line, technically aren't breaking any rules, but are still considered unethical and can be penalised).
The Black Hat techniques try to scam the system. These are the "get rich quick" type schemes you see online so often. They may work for a while, but Google actively works against Black Hat techniques.
The White Hat techniques we use at CMYK [SEO] work long-term because they rely on generating quality content that Google users actually find relevant. As a result, Google rewards these efforts over the long term.
You need an SEO Agency that not only outlines the basic SEO plan to be followed, but also spells out the goals you're trying to achieve.
Here are some of the White Hat (ethical SEO) techniques we use:
CMYK [SEO] Client Dashboard
Our clients have access to their own personalized SEO dashboard allowing them to view their SEO campaign progress.
Click the button to open a new window and access your account.
SEO and SEM are terms and acronyms often used interchangeably without a clear understanding of how they're related and how they differ. They have a synergistic relationship and, when leveraging both to their full potential, can get you great marketing results.
What are the Main Differences Between SEO and SEM?
Search Engine Optimization (SEO) has often been thought of as a component of Search Engine Marketing (SEM), including both paid and organic tactics. Nowadays, SEM is more typically used to refer exclusively to paid search.
So, Which is Better? Should I Use SEO or SEM?
Experts on either side could argue that one is more effective than the other, however, the CMYK [SEO] Team view high-quality organic SEO as a foundation for high-quality SEM. Read the full article and find out more about what SEO & SEM are and how they are BOTH essential to ranking higher in the search engines.
Hot

SEO Prime

If you are interested in this service and wish for a customized quote, browse through the site, add all the services that you are interested in by clicking the "Add to quote" button, finally click "

Browse the list" and complete the form

and we will be happy to provide you with more information.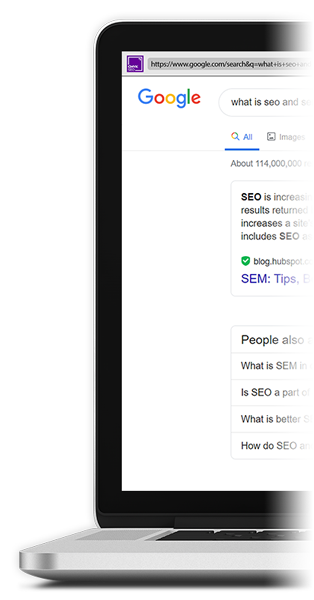 While there are still many people under the misguided assumption that SEO is dead (so much so that at least 210 people search for that exact phrase every month), the reality is that SEO is still very much alive, growing in importance exponentially, and the statistics prove it.
In recent years, the Google Panda and Google Penguin algorithm updates made it much more difficult to game the system with Black Hat or grey hat techniques, and each algorithm update moved SEO from being a manipulative marketing practice to a literal art form that combines branding, content creation, IT, and content promotion to drive highly qualified visitors to your website.
If you are trying to understand if SEO is right for your business, these SEO statistics from 2018, 2019, and 2020 should be enough to convince you that SEO is essential to your business, and also provide some good benchmarks when evaluating your company's SEO strategy.
61% of internet users do research on a product online before making a purchase
81% of people perform some type of online research before making a large purchase
47% of consumers view 3-5 pieces of
content
created by a company before talking to a salesman from that company
75% of people never scroll past the first page of search engines
Voice search currently accounts for 10% of total searches
70-80% of people ignore paid search results, choosing to only click on organic search results
In July 2014, Google rolled out the first version of their Pigeon update, which gave local businesses the ability to compete for search rankings at a local level, allowing local businesses a chance to outrank the big national brands.
Essentially, Google began to give a rankings boost to businesses that were in close proximity to the searcher in location-specific searches (ex. "coffee near me", "Bangkok SEO Agency", "Leading SEO/SEM Agency in Bangkok, Thailand", etc.).
The Google Pigeon algorithm update allowed local businesses to get a rankings boost in the search engines, and those who were paying attention jumped up in the rankings.
88% of consumers trust online reviews as much as they trust personal recommendations
61% of mobile searchers are more likely to
contact
a local business if they have a mobile-friendly site
72% of consumers who perform a local search visit a
store
within 5 miles of their current location
18% of location-based mobile searches result in a sale within one day
78% of location-based mobile searches result in an offline purchase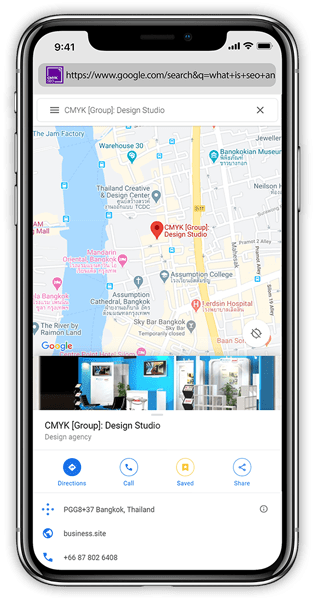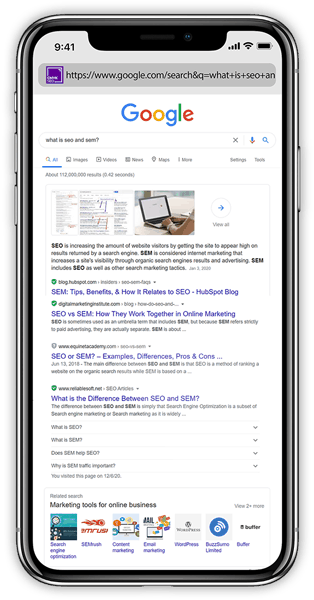 Are you one of those people that thought that mobile-friendly sites were "unnecessary". If you were one of those people, then "mobilegeddon" proved you wrong.
Google rolled out an algorithm update on April 21, 2015 that reduced the importance of search rankings of non-mobile-friendly sites in mobile search results.
In other words, if your website ranked first in Google for "Bangkok coffee shop" when searching from your mobile device but was difficult to navigate, then your website wasn't going to stay ranked highly for long.
Mobile search rankings are more important than ever, and will only grow increasingly important over time. It's essential that your website be optimised for mobile nowadays.
Remember, since 2015, more searches are done every day on mobile devices than on desktops.
The average U.S. adult spends 4 hours, 15 minutes on their phones every day in 2020
87% of smartphone users use search engines at least once a day
45% of ecommerce sales during the 2019 holiday season came from a smartphone
So, what do I need to do?
Confused about SEO/SEM Terminology?
Take a look at our updated article listing the most important SEO Terminology you need to know in 2020.
CMYK [SEO] Agency creates targeted SEO and SEM strategies, which maximize your website's potential, resulting in maximum online exposure. We drive traffic and customers to your site.
Our team of experienced, strategic, technical and creative specialists will drive digital success to your company.
Our Google-certified technical and content teams will optimize your website using carefully researched and chosen key phrases, ensuring top SEO results, enabling your website to attract a significant increase in targeted traffic.
Satisfied worldwide clients
Why should I use a Bangkok-based SEO Agency?
What is the difference between SEO and SEM?
Do I need to use both SEO and SEM tactics?
Which is Better? Should I Use SEO or SEM?
Are online purchases secure?
How long do I need to do SEO for?
Will I be tied into a long term SEO commitment?
Do you provide SEO/SEM services worldwide?
I'm not sure what SEO/SEM services we need, can you help?